Top Web development software Voor Web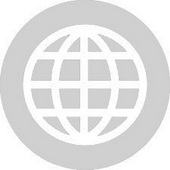 Atomseo Broken Link Checker is online tool voor het opsporen van gebroken, dode links en 404 pagina's. Waarom uw gebroken en dode pagina's te controleren Er zijn verschillende factoren die de 'zichtbaarheid' van de site te verbeteren en...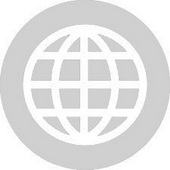 RankActive - All-in-One SEO Software gebouwd voor agentschappen en SEO-experts. Volg de activiteit van uw concurrenten en het verbeteren van uw rankings. Controleer uw backlinks en de technische kant van een website. Eenvoudig en efficiënt Beperkingen ....
Social SEO Suite is een verzameling van Search Engine Optimization gereedschappen. We hebben meer dan 60 SEO Tools (met meer toegevoegde regelmatig) bij te houden van al uw SEO problemen te houden en helpen om de zichtbaarheid van een website in...
Kmita Admin is in feite een admin panel voor elke web-based applicatie of statische website.Kmita Admin is alleen de core technologie die de bevoegdheden van een back-end gedeelte van de website, het beheer van core-instellingen, gebruikersrechten en een...
Kooboo CMS is een geavanceerde CMS-oplossing voor ASP.NET ontwikkelaars.Het is geschikt voor alles, van kleine persoonlijke blogs tot krachtige enterprise intranetten.Het beschikt over een Metro-achtige administratie-interface en is eenvoudig in te zetten...
Het bevat alle tools die nodig zijn in het creëren en beheren van een website die track van de school of andere soorten conferenties houdt Eigenschappen . < ul> Maak een conferentie website Stel en een oproep te sturen voor papers Elektronisch...
AKCMS is perfect for blogs and small to medium websites.What is new in this release:The 5.3.4 release fixes a bug with the license status disorder. What is new in version 6.0.1:The 5.3.4 release fixes a bug with the license status disorder. What is new in...
Het kan worden gebruikt om websites die inhoud op te halen op basis van templates van XML-bestanden maken.AWS XMS is een online visuele web development omgeving en het kader, het verstrekken van een web-applicatie basis, met multi language support, op...
Ontwikkeld op de top van de Coldbox , een raamwerk voor enterprise level ColdFusion ontwikkeling, ContentBox maakt ColdFusion ontwikkelaars om websites te lopen uit hun favoriete taal.Zelfs als geschreven in ColdFusion, ContentBox is een top van de lijn...