Nieuw Python modules Voor Web
Django is een Python kader. Het is uniek ten opzichte van alle andere kader, omdat het komt met een eigen admin-interface uit de doos. Grappelli werkt door het toevoegen van nieuwe functies en kleine aanpassingen aan Django's administratie paneel,...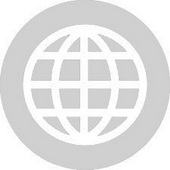 JSON staat voor JavaScript Object Notation en is een tekst gebaseerd lichtgewicht gegevensuitwisseling formaat dat is gemakkelijk voor mensen om te lezen / schrijven en voor machines te ontleden / genereren. JSON is volledig taalonafhankelijk en heeft...
Het pakket biedt een Python API en een command line interface script. Ieder van deze uitvoering 100% van de Rackspace API. Documentatie kan hier worden...
This is a simple yet powerful language for representing information stored in RDF format. The library contains parsers and serializers for RDF/XML, N3, NTriples, Turtle, TriX and RDFa. The library presents a Graph interface which can be backed by any one...
pygit2 is actually a Python binding to the libgit2 linkable C Git library. Works with: Gits Commits Trees Repositories Blobs Tags Inspect the status Other language bindings for libgit2: Ruby - Rugged Objective-C - Objective Git C# -...
Het kan lezen, schrijven en bibliografische gegevens te wijzigen MARC.Het is gebaseerd op de MARC / Perl suite van modules Wat is nieuw in deze release:. Toegevoegd utf8_handling parameter Opnemen en MARCReader constructeurs en Record.decode_marc...
TTY is een generieke term voor een computer data terminal of bijbehorende seriële interface.De module maakt het mogelijk om TTY-verbindingen te gebruiken van Python voor seriële toegang Wat is nieuw in deze release:. Toegevoegd baudrate aan...
Dit is een spin-off van Stapelloze, een versie van CPython dat micro-discussies genaamd "tasklets" ondersteunt.Tasklets run pseudo-gelijktijdig (typisch in één of enkele OS-level threads) en worden gesynchroniseerd met de uitwisseling van gegevens op...
SimpleParse een eenvoudige en snelle parser generator met een aangepaste versie van de mxTextTools-text tagging engine.Het laat de ontwikkelaar om parsers rechtstreeks uit de EBNF grammatica genereren.In tegenstelling tot de meeste parser generatoren,...