Nieuw Meer modules Voor Web
Django Suit is meer dan alleen maar een simpele "domme" CSS & nbsp; thema, het toevoegen van functionaliteit en data organisatie verbeteringen en . Django Suit verrijkt de inheemse Django backend met extra functies die niet standaard ondersteund, het...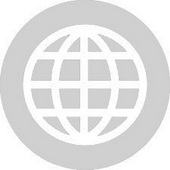 Het geeft CSS en JavaScript aaneenschakeling en compressie. Daarnaast is er ondersteuning voor YUI Compressor en Sluiting Compiler compatibiliteit, ingebouwde JavaScript template support, vooruit-of-time gzipping en optionele Data-URI / MHTML image...
nodegit is eigenlijk een Node.js binding aan de libgit2 koppelbare C Git bibliotheek. In tegenstelling tot Gitteh, nodegit biedt asynchrone inheemse bindingen. Het oorspronkelijke libgit2 bibliotheek kan worden gedownload van hier . Andere taal...
DataFu 1.2.0 / 1.3.0-rc1 Bijgewerkt
DataFu werd ontwikkeld op LinkedIn en wordt volledig geschreven in Java. DataFu bevat functies / bibliotheken voor het werken met: - Statistieken - Schatting - Sampling - Sessions - Een link analyse - Set operaties - Zakken DataFu is perfect voor...
webtoegankelijkheid wordt beheerst door W3C's WAI-ARIA-groep en is een reeks van aanbevelingen die bij implementatie mogelijk maken websites worden benaderd en gebruikt worden door alle soorten apparaten en alle soorten gebruikers, zelfs die met...
Platform.js werd ontwikkeld als een eenvoudige manier om informatie over gebruikers te verzamelen, door simpelweg te snuiven en het analyseren van hun user-agent string. Er is geen onbeschoft privacy inbraak, alleen een elementaire parsing van openbaar...
Faker.js kan worden aangeroepen wanneer een gegevensbestand of tekst houder moet worden gevuld met monster / vulstofgehalte.De ontwikkelaar hoeft alleen het en wat vertellen waar te genereren en de bibliotheek doet de rest.Er is een enorme lijst van...
Flask is a micro-framework for Python based on Werkzeug and Jinja 2. Flask-Admin was inspired by Django's recently released admin module that allows developers to manage framework data, behavior and architecture via a visual interface. Flask-Admin...
Add it to a Rails application and will provide an administrative dashboard from which to manage the app's data.Features:Display database tables Create new data Easily update data Safely delete data Automatic form validation Search and filtering Export...