Nieuw Wiskundige software Voor Web
Graphulator is een numerieke grafische rekenmachine voor 2D en 3D grafieken. Onbeperkte vergelijking binnenkomst betekent dat je niet hoeft te lossen voor 'y' of 'z'. Inclusief data-uitgang. Nu met numerieke calculus mogelijkheden. Sleep...
Een Numerologie woordenboek is een uitgebreide collectie van numerologie gerelateerde termen. Dit beschrijft de betekenis van de verschillende berekeningen gebruikt numerologie de persoonlijkheid van een persoon als de betekenis van elk nummer gegenereerd...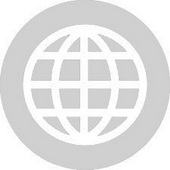 Numerologie leermiddelen te helpen een meer informatie over de studie van getallen of numerologie. Zij helpen u om de betekenis van het effect van verschillende nummers op je leven te begrijpen. Dergelijke educatieve hulpmiddelen helpen je de basis van...
Keltische Ogham Oracle is een waarzeggerij tool gebaseerd op de Keltische boom tekenen. De Keltische boom borden worden beschouwd als goddelijke en gebruikt voor waarzeggerij doeleinden te zijn. Keltische Ogham Oracle is een interessante tool met een...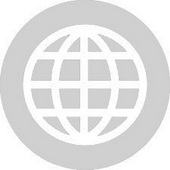 IChing Tarot is een eenvoudig hulpmiddel dat pogingen om uw tarot lezen met de bijbehorende I Tjing hexagram correleren. Dit programma beschrijft in detail de kenmerken van de verschillende tarotkaarten in verband met de I Tjing hexagram resultaat. I...
Gratis online toegang tot de Wolfram | Alpha computationele kennis engine: vragen te beantwoorden; doen wiskunde; direct feiten, rekenmachines, conversies eenheid, en real-time kwantitatieve gegevens en statistieken te krijgen; creëren percelen en...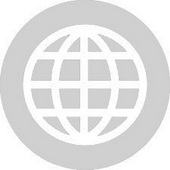 Simplex Solver 1.0 optimaliseert (maximaliseert of minimaliseert) een lineaire doelfunctie Z tot een aantal lineaire beperkingen (eerste graad gelijkheden en ongelijkheden) onderwerp. Na het invoeren van de invoergegevens druk Los ingedrukt en beweeg met...
Brainingcamp online wiskunde maakt gebruik van visuele en interactieve modellen om studenten te helpen ontwikkelen van een diepe en betekenisvolle begrip van wiskundige concepten. Het programma is geschikt voor docenten en studenten op elke...
Cubic Equation Solver is een gratis on-line calculator om kubieke vergelijkingen op te lossen. Naar de wortels van een kubieke vergelijking te vinden, voert u de coëfficiënten a, b, c en d en klik op 'Los'. Cubic Equation Solver berekent...