Kinderen en Opvoeding software
Nieuw Kinderen en Opvoeding software Voor Web
Numerologie Huwelijk Vibration is een concept van numerologie gebruikt om de trillingen van een gelukkig huwelijk te analyseren. De naam en de geboortedatum vertegenwoordigen een verbinding formule die de karmische pad uitdrukt en onthult de gekozen...
Naam Compatibiliteit is een vorm van waarzeggerij techniek die de compatibiliteit tussen de namen van twee mensen geeft. U kunt deze methode gebruiken om te weten hoe goed je opschieten met je partner. Deze vorm van de naam van verenigbaarheid berust op...
We soms don? T begrijpen van de aard van de relatie die wij delen met onze ouders en kan falen om te analyseren waar we verkeerd gaan. Of misschien wilt u beter begrijpen hoe de verschillende zon tekenen reageren in verschillende situaties onder...
MoneyTrail is een gratis, online geld en vergoeding systeem dat de financiële transacties binnen gezinnen organiseert. Kinderen en tieners volgen hun geld, uitkering, schuldbekentenissen, cadeaubonnen en cheques. In het proces, ze leren en te oefenen...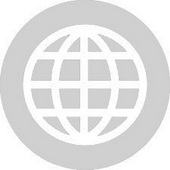 Geef uw kind of trakteer de familie een educatieve kerstcadeau dat is leuk, onderwijst talen, cultureel begrip, bevordert de integratie en online veiligheid. Reeds genoten door scholen wereldwijd SmileyTalk kan nu worden gebruikt thuis, plezier voor het...