Gratis Internet software Voor Web
FileExchangeMadeEasy is een efficiënte overdracht van bestanden / share-client met behulp van p2p protocollen voor browsers / windows / mac / linux.You kunt maken of aansluiten bij een groep en het delen van bestanden binnen. Nooit meer de noodzaak om uw...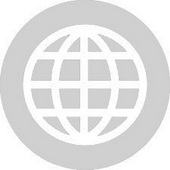 De App werd geïnspireerd om de ervaring voor het beheren van zoekopdrachten op Craigslist die vaak worden gebruikt en / of leiden tot meerdere criteria configuraties (bijvoorbeeld meerdere steden) te verbeteren. Zodra een gebruiker registreert, zullen ze...
Dit is een nieuwe app die een volledige Twitter-client binnen Facebook integreert. Deze app is gratis en heeft eersteklas ondersteuning. Het is een grote tijdsbesparing voor social media...
ImpressCMS biedt een feature-rijke interface en framework voor het bouwen en onderhouden van alle soorten websites - van persoonlijke blogs tot corporate portals. Ondersteund door een internationale gemeenschap en de groep van ontwikkelaars, dit content...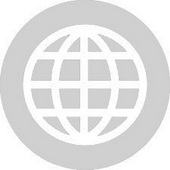 Zentomi Reader is de Sleek and Lightning Fast tweelingbroer van Google Reader. Zentomi beschikt over een snel en schoon gebruikersinterface, Realtime Search, Tag gebaseerde navigatie, geïntegreerde feed management, Volledig toetsenbord navigatie, Social...
FruitNotes is een makkelijk te gebruiken online notebook. Deel uw notities online en foto's en video's uploaden met elke noot. Doe private en publieke messaging met vrienden wanneer je notities delen. U kunt uw notities publiceren als blogs, zodat...
Web Feed Finder is een gratis real time search engine voor RSS en Atom-feeds met een ingebouwde RSS-lezer. Zoek gesyndiceerde inhoud, nieuws en laatste headlines op sleutelwoorden of URL. Bekijk alle berichten in elke feed die u gevonden. Ingebouwde feed...
Breezi is volledig opnieuw uitgevonden de ervaring van het maken van een website. Gericht op empowerment van ontwerpers en creatieven, we verwijderd van alles, van het proces dat meestal belemmert de creativiteit en vertraagt ​​de lancering, het geven van...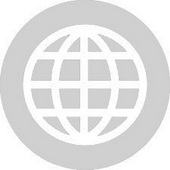 Een Whatfolio is een vrij eenvoudige en makkelijk te gebruiken tool, waarmee u een stijlvolle fullscreen Sociale Portfolio in een paar minuten. Integratie van uw bestaande gegevens over u via sociale feeds en media-netwerken, en neem uw online portfolio...