Nieuw Huis & familie software Voor Web
Numerologie Huwelijk Vibration is een concept van numerologie gebruikt om de trillingen van een gelukkig huwelijk te analyseren. De naam en de geboortedatum vertegenwoordigen een verbinding formule die de karmische pad uitdrukt en onthult de gekozen...
Naam Compatibiliteit is een vorm van waarzeggerij techniek die de compatibiliteit tussen de namen van twee mensen geeft. U kunt deze methode gebruiken om te weten hoe goed je opschieten met je partner. Deze vorm van de naam van verenigbaarheid berust op...
We soms don? T begrijpen van de aard van de relatie die wij delen met onze ouders en kan falen om te analyseren waar we verkeerd gaan. Of misschien wilt u beter begrijpen hoe de verschillende zon tekenen reageren in verschillende situaties onder...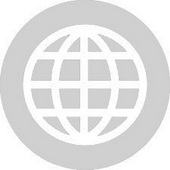 Weet niet wat te maken voor het diner deze avond? Zoek gratis recepten, kook ze en geef ze een cijfer. veel recepten komen zelfs met handige video's die laten zien hoe u stap voor stap uw nieuwe favoriete recept uit te werken. U kunt uw mening delen...
MoneyTrail is een gratis, online geld en vergoeding systeem dat de financiële transacties binnen gezinnen organiseert. Kinderen en tieners volgen hun geld, uitkering, schuldbekentenissen, cadeaubonnen en cheques. In het proces, ze leren en te oefenen...
Eenvoudige weersverwachting voor 4 dagen, beschikbaar voor elke stad in de wereld. Het kan ook automatisch bepalen de stad van waaruit u bent verbonden. Ook beschikbaar voor de iPhone. Weerdata wordt geleverd door Yahoo! Weer en World Weather...
Een nieuwe en originele weer widget. Toon uw bezoekers het weer net als het ziet er uit je raam. Het maakt niet uit waar je woont. Het actuele weer en de zon wordt weerspiegeld in een prachtig landschap. Natuurlijk, elke weer parameter die u nodig hebt is...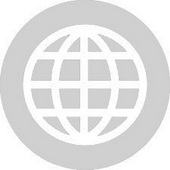 Maak je eigen kookboek! Wij maken het makkelijk en leuk om uw recept doos zetten in een professionele kookboek. U kunt een op je eigen te maken of uit te nodigen familie, vrienden of uw groep te helpen dragen recepten. Dan moet je foto's en verhalen...
"Het is als geheel de eenvoudigste weerbericht ooit, Julie." Voer uw postcode en Paraplu Vandaag zal u vertellen of je nodig hebt om een ​​paraplu te brengen voordat je hoofd die deur. Paraplu Vandaag biedt ook e-mail abonnementen en meldingen via SMS en...