Bestand gereedschappen scripts
Best Bestand gereedschappen scripts Voor Web
Pydio is een veelzijdig systeem dat u kunt gebruiken als een klassieke file explorer applicatie voor het eenvoudig uploaden van en het navigeren bestanden op het web, of als een gecentraliseerd file-sharing applicatie, vergelijkbaar met wat Dropbox,...
Het script is een geavanceerde oplossing voor het maken van gratis file hosting van websites.Eenvoudig te implementeren en krijgen een bestand shating bedrijf gaat meteen Wat is nieuw in deze release:. Bijgewerkt standaard template Adf.ly support...
AjaXplorer kunnen worden gebruikt bij het installeren en implementeren zelf sharing bestandssystemen, vergelijkbaar met Box.net en Dropbox.AjaXplorer is een krachtig hulpmiddel en wordt geleverd met tal van opties en functies.Dit was de laatste die ooit...
ProjectSend kan op een openbare webserver worden geïnstalleerd en toestaan ​​dat een persoon of bedrijf om bestanden, cliënten klanten bestanden toe te voegen, te organiseren in groepen en delen met een klant of een hele groep.ProjectSend bevat een...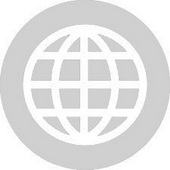 XFileSharing Pro is een geavanceerde file sharing script. Het kan op een virtuele / gedeelde of dedicated hosting Linux geïnstalleerd worden. U kunt kijken en feel van uw site met basiskennis van HTML en plaats banners, adsense of ander type reclame op de...
ownCloud is zeer vergelijkbaar met Dropbox, maar het verschil is dat de gegevens worden opgeslagen op uw eigen server, in plaats van ergens op afstand waar de overheidsinstellingen en hackers om het te krijgen.ownCloud wordt geleverd met een...
Sites je kunt bouwen met YetiShare vallen in de categorie van een bestand locker. Bestand kluisjes zijn sites waar gebruikers bestanden kunnen uploaden, delen met hun vrienden en zelfs geld te verdienen voor ontvangen downloads. Webmasters...
QuiXplorer is gemakkelijk te installeren. Download het bestand te bewerken en te verplaatsen naar een webserver. Dat is het. QuiXplorer is klaar om te gaan en admins kunnen inloggen en beginnen met het uploaden van hun dossiers.Default QuiXplorer...
Het ondersteunt als database-omgeving de volgende software:. HSQL, Microsoft SQL Server, MySQL, Oracle, PostgreSQL (pgsql) Wat is nieuw in deze release: Nieuwe functies: Abonnementen en meldingen te ondersteunen - WS Sjablonen voor...