Nieuw Download managers Voor Web
kopiëren / plakken de link van elke SoundCloud of Vimeo video en download geconverteerde MP3-bestand alleen in seconden. Geen software installatie nodig, geen grenzen, geen advertenties en geen registratie vereist. Puur muzikale geluk. Wat is nieuw in...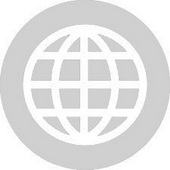 Herinnert u zich dat vroeger, toen u rec uw favorieten toon van uw videorecorder ?? Nou, TubeRipper het internet versie van een videorecorder. Het is een VDR (Video Digital Recorder) pacht kunt u video en / of audion op internet opnemen van een variant...
Op dit moment integreert goed met de Transmission torrent-client, maar het doel is om meer ondersteuning Eigenschappen . < li> RSS-feeds van een paar torrent sites die tv-programma's aan te bieden. Save torrent-bestand in een map, zodat elke...
Kan gebruikt worden voor een web app die de gebruiker informatie nodig voordat het genereren van een te downloaden bestand.. Downloadify versnelt het downloadproces, verbetert de prestaties van de server door het verminderen van de webserver en DB...
jQuery Bestand downloaden niet daadwerkelijk gebruik maken van AJAX, maar faciliteert verzoeken die leiden tot een bestand te downloaden, zonder de pagina te vernieuwen.jQuery Bestand downloaden kan worden gebruikt om te vragen en te downloaden elk type...
Het kan in software, e-bibliotheken en overal een e-product moet worden gedownload na betaling van de klant Eigenschappen . < p> Beheer gebruiker toegang tot uw downloads. Ban ip. Geautomatiseerde aanmeldingen. Bescherm downloads in verschillende...
Het is een geavanceerd hulpmiddel gebaseerd op de klassieke wget UNIX commando.In plaats van de niet-gespecificeerde manier, waarbij 'wget -r' downloads en slaat alles, wgrab laat de ontwikkelaar om iteratie gebruik over data en getallen, evenals...
JDownload is een download manager, die kan worden geïnstalleerd op een homepage.Gebruikers hoeven geen extra software te installeren, maar kan beginnen met de download manager direct. Het is bedoeld voor grote downloads of downloads die overspannen over...
FileGator laat webmasters om een ​​grafische interface voor gebruikers om te zoeken en downloaden van bestanden van hun servers.Het superimposes zich op de bovenkant van de standaard server file browsers, het verrijken van de interface met de vele,...