Nieuw Databasesoftware Voor Web
Feitelijke is een platform waar iedereen kan delen en prak open data over elk onderwerp. Bijvoorbeeld, zou u een directory van Californië restaurants, een database van endocrinologen, of een lijst van American Idol finalisten te vinden. Wij bieden slimme...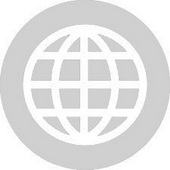 InfoDome is een eenvoudige en krachtige online database die het makkelijk maakt om uw gegevens te verzamelen, beheren, analyseren en delen. Spreadsheet gebruikers en database auteurs kunnen hun gegevens, visueel ontwerp formulieren en relationele...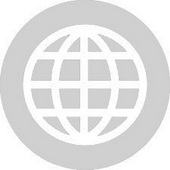 DbFace is een echte self-service database-oplossing. Verbinding maken met een database, het maken van query, opknapbeurt, in kaart brengen van applicaties door enkele muisklikken, dan gewoon praten met uw database met deze toepassingen, geen...
DbNinja is een geavanceerde web-based applicatie voor MySQL database beheer en ontwikkeling. Het is een must-have voor degenen die wensen om op afstand toegang te krijgen tot hun gehoste servers. DbNinja ondersteunt de nieuwste functies, waaronder:...
Knowledge Base-Builder is een eenvoudige, maar krachtige kennisbasis software om u te helpen een complete Q & A sectie op uw website te onderhouden. Structuur tevreden met categorieën en subcategorieën, voeg multimedia en tekst opmaken met behulp van een...
DOTS-mail Validatie zal de effectiviteit van uw e-mail lijst marketing te verbeteren. DOTS E-mail Validatie is een real-time web service API die bepaalt of een e-mailadres echt is, nauwkeurig en leverbaar. DOTS E-mail Validatie terugkeert gedetailleerde...
DOTS adresvalidatie - US 3 door Dienst Objects is een real-time web service API die bedrijven in staat stelt om direct te controleren, corrigeren en voegt adresgegevens om records te contacteren. Dit adres verificatie webdienst verbetert interne post...
Obvibase maakt het maken van een online database zo gemakkelijk en snel als het creëren van een spreadsheet. Er zijn een paar dingen die we missen in spreadsheets als we werken met gegevens die een structuur heeft om het te. Als, bijvoorbeeld, je iets...