Kalender & time management software
Nieuw Kalender & time management software Voor Web
actiPLANS is een verlof management systeem dat maakt het hele verlof management proces gemakkelijk en moeiteloos. Het geeft een duidelijk zicht op de corporate werkschema en laat zien wie en wanneer is het nemen van een verlof. actiPLANS gegevens maken...
Heb je ooit een SMS-bericht herinnering uit je dokter te krijgen? Un4gettable laat je plannen aanpasbare tekstbericht (SMS) benoeming Herinneringen van een Google Agenda en stuur ze naar uw klanten, dus je zult Un4gettable zijn. De app is geïntegreerd in...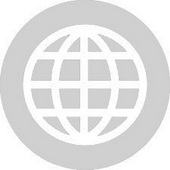 Ominder is een programma gemaakt om je leven te organiseren en helpen u bijhouden van de dingen die er toe doen houden. Organiseer al Events van uw leven op één handige plaats en elke keer dat een gebeurtenis nadert de datum worden gemeld. Bekijk je...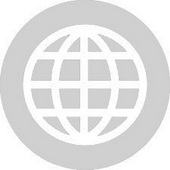 Pin Kalender maken agenda's die u kunt delen met andere mensen, te laten zien op uw website of af te drukken. Bevorder evenementen voor uw bedrijf, school, kerk, team en meer of ontdek en volg interessante kalenders. Speld gewoon een gebeurtenis aan...
Aproove is een compleet cloud-platform is ontworpen om soepel beheer van de goedkeuring van projecten en samenwerking proces. Aproove is een modulaire oplossing kunnen voldoen aan zelfs de meest veeleisende behoeften van visuele professionals en zakelijke...
Een reservering is essentieel in de online wereld van vandaag. Bedrijven moeten afspraken, middelen, personeel schema's, client gegevens te beheren. Zij hebben behoefte aan een eenvoudige, handige interface voor klanten om online afspraken boeken...
DynaDo is een uitgebreide online business communicatie en management systeem. De geïntegreerde tool suite die u helpt de zaken onder de knie "Big 3" van automatisering, integratie en...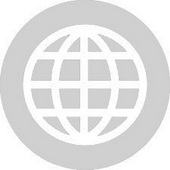 primaERP is een time tracking en facturering software, volledig in de cloud. Het is zeer makkelijk te gebruiken, intuïtief en zit vol met functies zoals automatische rapporten, synchronisatie met de Google Calendar, verschillende rollen, team kalender,...
Met de EventBoard Conferentie Builder voor Excel, vereenvoudigen uw congres gebouw ervaring met real-time hulp en tips aan uw zijde. Gebruik tools, waaronder een willekeurige kleur generator om de perfecte baan kleuren vinden voor uw evenement. Om ervoor...