Nieuw Rekenmachines Voor Web
Kittysplit vereenvoudigt het delen van de kosten binnen een groep: geen registratie, gratis en makkelijk te gebruiken. U maakt gewoon een gebeurtenis, de koppeling delen met iedereen die betrokken is en beginnen met het toevoegen van uw uitgaven....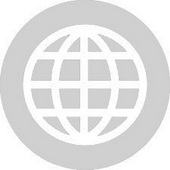 Cool Calc Manual J maakt een aannemer op afstand uitvoeren van een ACCA goedgekeurd handmatige J belasting berekening in een kwestie van minuten door gebruik te maken van Google maps, lokale bouwverordening databases en duizenden unieke algoritmen. De...
Furukawa Takeji is de persoon die deze methode populair na intensief onderzoek gedaan. Nu is deze vorm van astrologie wordt zelfs gebruikt door bedrijven, terwijl het werven van mensen. Furukawa voorgesteld dat de aard van mensen nauw verbonden met hun...
Wat is Mila's Tools? Mila's Tools is een elegante, zonder franjes, eenvoudig te gebruiken, gratis eenheid conversie rekenmachine. Inbegrepen zijn een tijd converter, lengte converter, temperatuur converter, vloeibare converter en gewicht converter...
Deze Gratis online date tijd rekenmachine / teller instrument bevat twee functies: Datum Tijd Elements Counter en Datum Tijd Calculator. De Datum Tijd Elements Counter wordt gebruikt om het aantal jaren / maanden / weken / dagen / uren / minuten /...
Online Calculator is een gratis HTML-gebaseerde rekenmachine die eenvoudige berekeningen zoals optellen, aftrekken, vermenigvuldigen en delen uitvoert en ondersteunt uitdrukkingen met geneste haakjes. Om cijfers of symbolen in te voeren, kunt u het...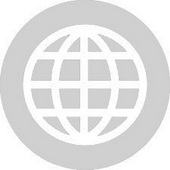 De Staking Machine App of TSMapp voor de korte, is een professionele sportweddenschappen WebApp. Het is een cutting edge, bet tracking en systeem analyse-instrument. Sinds 2007 duizenden mensen zijn met behulp van TSM voor Windows. Na het ontvangen van...
Truck en containerlading planningssoftware. Zeer makkelijk te gebruiken. Met leven zoals interactieve 3D visualisatie. Dankzij "doorzien cargo" kunt u nu ontdekken binnenkant van uw laadplan. Items kunnen worden ingesteld niet-stapelbare en...